Dr Khaver Kirmani, from the Class of 1993, has been appointed as Chief Medical Officer for Methodist Children's Hospital and Women's Services, San Antonio, TX.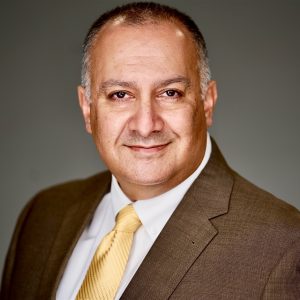 He joins from Arizona, where he served as a practicing Neonatologist for more than 25 years and as the Chief of Pediatrics at Banner Children's at Desert for the last four years. He engaged in targeted quality and process improvement projects, as well as patient safety improvement processes. He led his teams to improve inpatient length of stay and decrease ventilator date in Pediatric ICU. Additionally, he guided and implemented a physician ordered-respiratory care therapist driven inhaled nitric oxide (iNO) protocol in the NICU which resulted in a 78% decreased utilization of iNO. During this time, he also completed his MBA and Masters in Leadership.
Dr. Kirmani is now transitioning to Executive Physician Leadership to affect healthcare quality, patient safety and process improvement more broadly, rather than one patient at a time. He has experience with various leadership roles and nonprofit organizations and has worked alongside national organizations and the state legislators to improve regulations and bills affecting the care of pregnant women and newborns.
Congratulations to Dr Kirmani, and we wish you the very best with your new role!
Regards,
Faisal H. Cheema
President | AKUAANA
On behalf of AKUAANA EC [President: Faisal Cheema | Secretary: Abdul Waheed | Treasurer: Tauseef ur Rehman | Immediate Past President: Namirah Jamshed | Ex-Officio Member: Abdul Basit Saeed]