Dear Alumni, the AKUAANA Annual Meeting for 2020 is scheduled for 11:30 AM EST on December 12, 2020.
The Business Meeting will include President, Secretary and Treasurer's reports and will be followed by a brief Q/A session.
Thereafter, attendees will get an opportunity to hear from Guest Speakers and shall have plenty of time to virtually hang out with friends, colleagues as well as the leadership of both AKU & AKUAANA.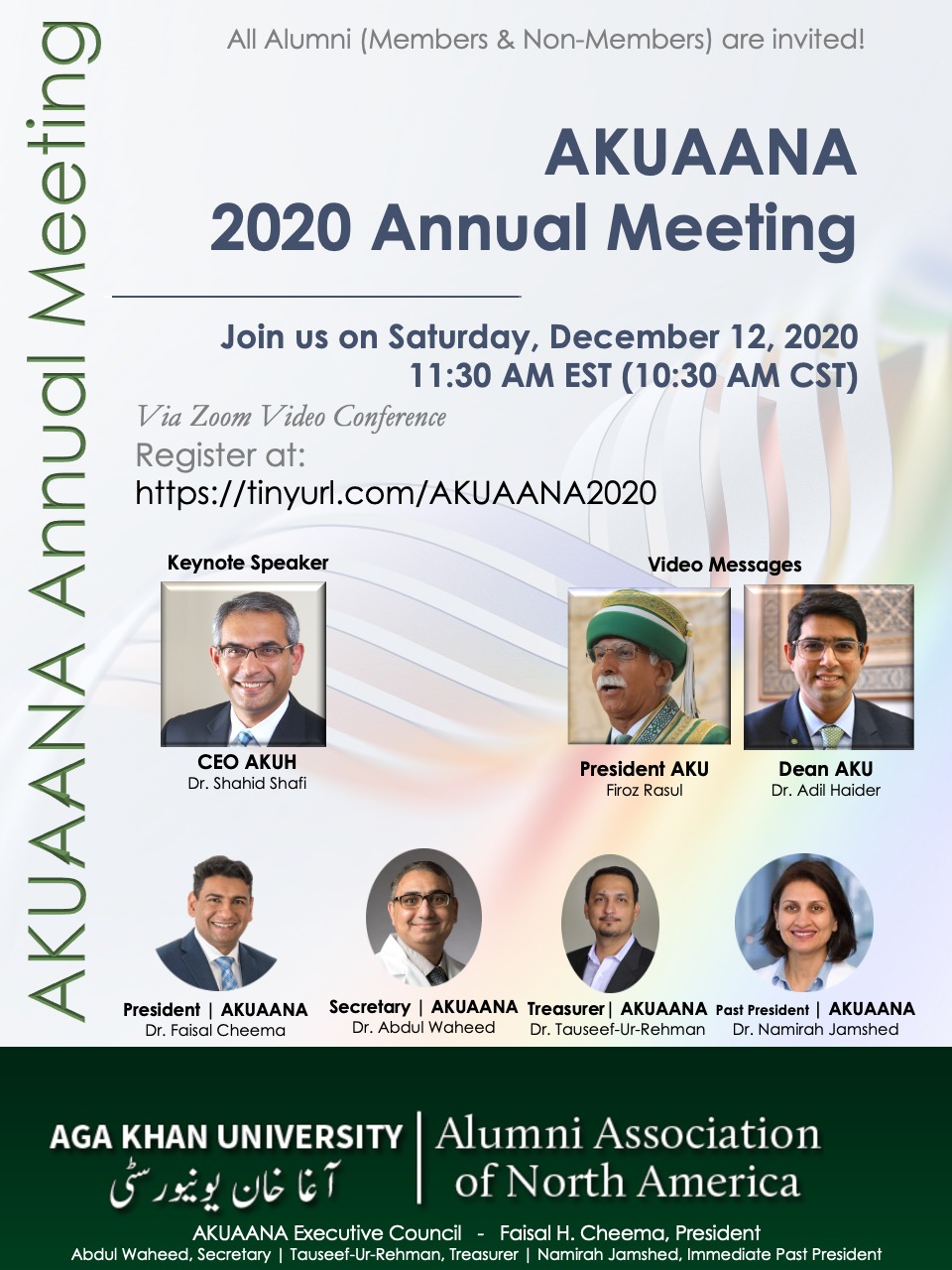 Alumni interested in attending the Meeting can register here.
Please consider signing up for AKUAANA membership if you aren't a member already.
AKUAANA Executive Council
President: Faisal Cheema | Secretary: Abdul Waheed | Treasurer: Tauseef ur Rehman | Immediate Past President: Namirah Jamshed