Dear All:
Since its inception AKUAANA-JRM Scholarships have had a wonderful impact on several AKUMC students in achieving their goals to pursue their electives in underserved areas within Pakistan and also at competitive institutions in USA.
Anticipating travel challenges due to the on-going COVID-19 pandemic, AKUAANA and JRM Foundation leadership adopted a new ad hoc strategy for this year and instead of selecting only 2 students to travel, they decided to recognize 5 recipients so that the AKUAANA-JRM award can help them defray their costs for future post-graduate training.
It is my immense pleasure to announce the AKUAANA-JRM Scholarship recipients for the year 2020-21:
All recipients will be awarded U.S. $1,000/-, each.
I would like to extend my gratitude to JRM Foundation leadership (Drs. Fahim Rahim '97, Naeem Rahim '98, Haderline, Willmore, Mrs. Beenish Mannan, Mrs. Amna Rahim and Mr. Sanders) for their generous donation as well as AKUAANA's JRM Committee members Dr. Faiz Bhora '92, Dr. Namirah Jamshed '96, Dr. Fahim Rahim '97 & Dr. Naeem Rahim '98 led by Dr. Ammar Asrar Javed '13 for all of their efforts in this regard.
Once again, congratulations to all recipients of AKUAANA-JRM Scholarship. Continue to work hard and keep making your AKU family proud of your achievements.
Best wishes,
Faisal H. Cheema, MD | President, AKUAANA
Twitter: @DocCheema
On behalf of AKUAANA Executive Council:
Faisal H. Cheema, President | Abdul Waheed, Secretary | Tauseef Ur Rehman, Treasurer | Namirah Jamshed, Immediate Past President
Follow Us on Twitter: @AKUAANA
---
AKUAANA – JRM Scholarship Recipients: 2020-2021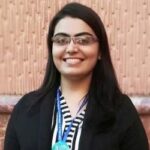 Asma Altaf Hussain Merchant is a 4th year Medical Student who is passionate to pursue a career in surgery, specifically Cardiothoracic Surgery. Her interest lies in improving the quality of patient care and has co-founded "Multilingual Health", an application focused on reducing the language barriers faced in healthcare. She is currently the Vice President of the Student Research Forum and the Society of Cardiac Sciences Collaboration, as well as the Director of Event Administration at the Surgery Interest Group. Her academic interests include surgical outcomes research and quality improvement.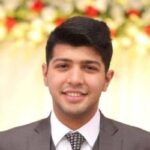 Hamza Bangash is a Year IV MBBS Student who aims to pursue Internal Medicine and Healthcare Administration. Hamza has served as CEO of Quadragon, a student run NGO working to alleviate poverty in Pakistan, and currently serves as Treasurer at Falah, a student led non-profit organization operating within AKU.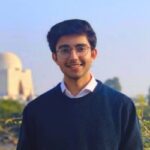 Hussain Raza is currently a fourth-year Medical Student at The Aga Khan University who has a strong desire for pursuing medicine and academia. He is an active member of multiple student societies and holds leadership positions in Falah and Cardiac Sciences Collaboration. He is a passionate researcher who is still discovering his career interests, with cardiology being the specialty he is currently inclined towards. Hussain strongly believes in patient empathy and his goal is to become an academic physician who can make a difference in the field of medicine.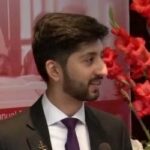 Muhammad Musaab Munir is a 4th Year Medical Student who is passionate about pursuing a career in General Surgery. He is interested in global surgery, surgical outcomes, disparities and inequities research. He is an avid reader who likes to read fiction, indulges in basketball, and enjoys travelling and exploring new cuisines.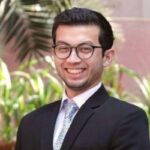 Russell Seth Martins is a 4th Year Medical Student at The Aga Khan University with aspirations of a career in Surgery, Medical Education, and Public Health. He is an avid researcher, with interests in disparities in medical education and healthcare, and environmentalism in medicine. He currently serves as Director of the Research & Development Wing of the Society for Promoting Innovation in Education at the Aga Khan University.