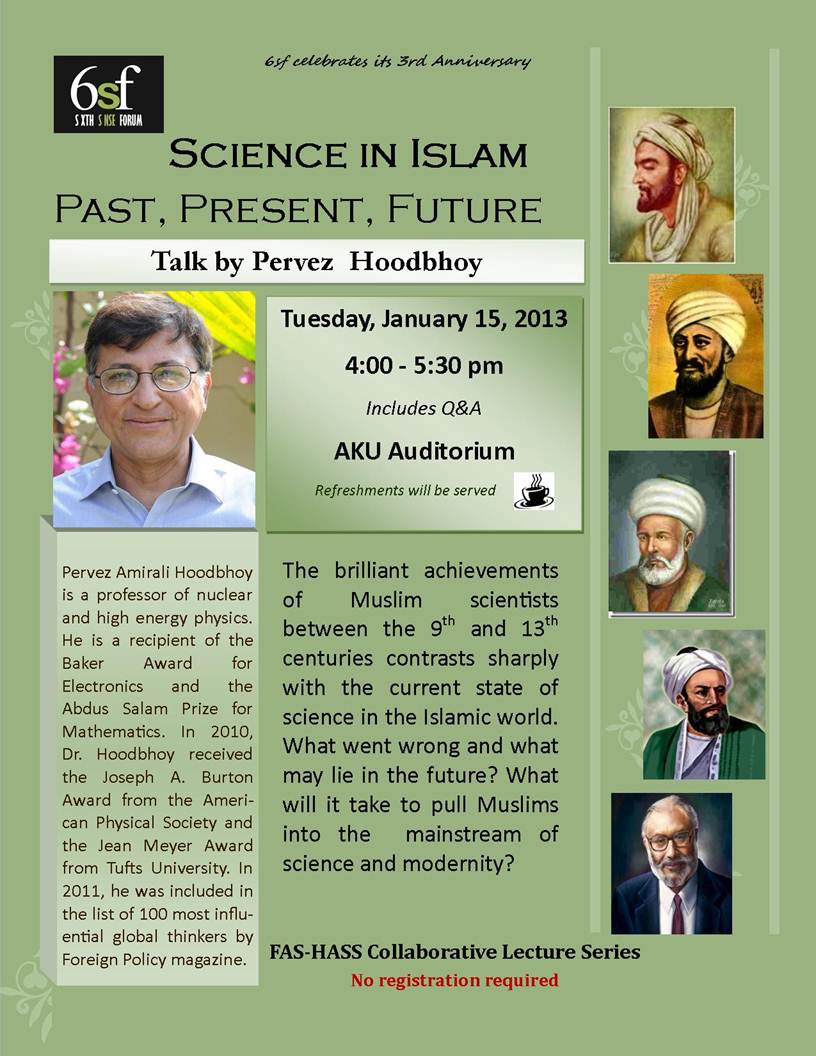 ---
 WebEx instructions: For Alumni who want to view this talk online
 [gview file="https://akuaana.org/AKUAANA/Documents/WebEx_Instructions_Science_in_Islam_Past_Present_Future.pdf" height="900px"]
Three decades ago, an internationally competitive faculty was assembled under a dynamic founding dean to bring the Aga Khan University Medical College to life. In time, this effort blossomed into the renowned institution that we are proud to belong to today. As a new generation embraces AKU and its future, we invite you to a conversation with three key founding faculty members of the Medical College – Dr. Camer Vellani, Dr. Mohammad Khurshid, and Dr. Perwaiz Iqbal.
Dr. Saad Shafqat, class of '98, will moderate and there will be full audience participation.
Dr. Camer Vellani joined AKU in 1979 and is now Distinguished University Professor Emeritus. He has served in a number of key positions, including Chair of Medicine, Associate Dean for Education, and Rector.
Dr. Perwaiz Iqbal joined AKU in 1983 as the first faculty member in Biochemistry. His teaching abilities are legendary and he has also served as Acting Chair, Biochemistry Department and Interim Chair, BBS Department.
Dr. Mohammad Khurshid joined AKU in 1984 and was the founding Chair of Pathology. He has also served as the University Hospital's Medical Director and, most recently, Dean of the Medical College.
FAS HASS Collaborative Lecture Series
Open to All
Forum Discussion
AKU Auditorium – Tuesday, May 29, 2012
4:00 – 6:00 PM
Refreshments will be served.
For queries, please write to fas.hass@aku.edu
---
Sixth Sense Forum Flyer