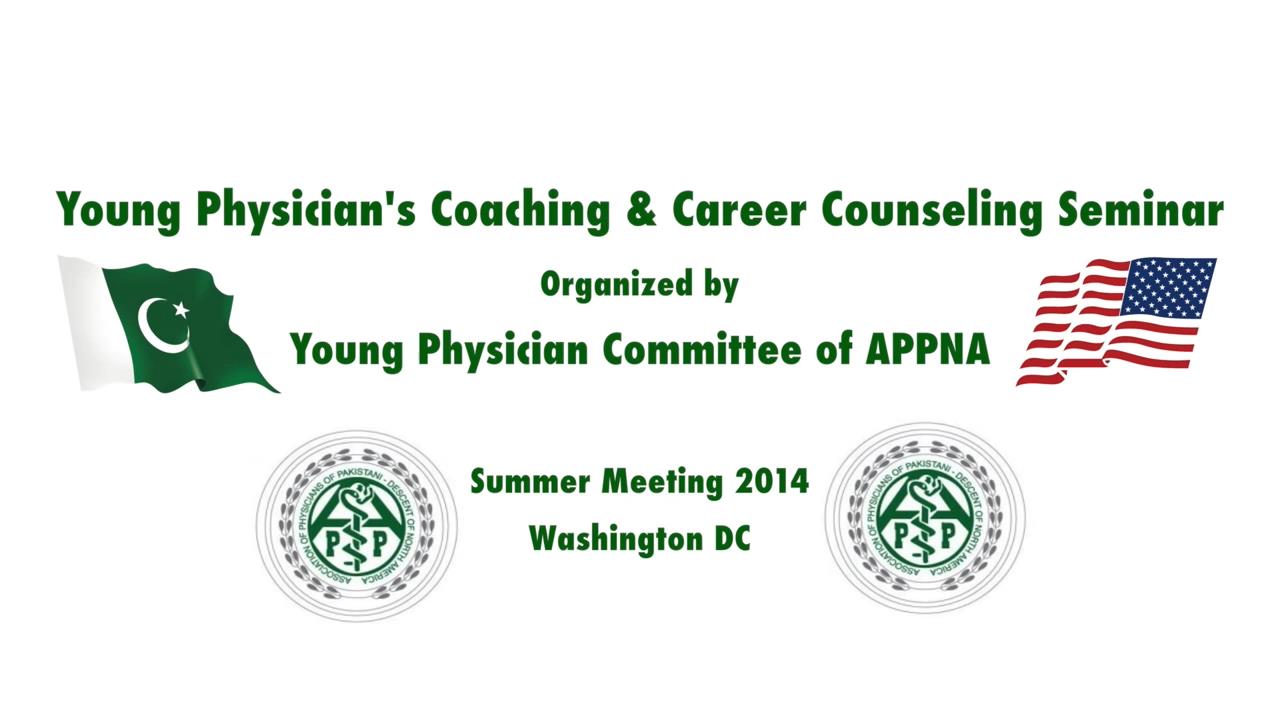 The Young Physicians' Committee of APPNA successfully organized a seminar on "Young Physicians' Coaching & Career Counseling" at their summer meeting in Washington DC this year.
Dr. Adil Haider (AKU, '98) was one of the main speakers at the seminar, whereas the Panel Discussion and Q & A session was chaired by Faiz Bhora (AKU, '92), Javed Butler (AKU, '90) and Adeel Butt (AKU, '90).
Special thanks go to Sajid Chaudhary, Chair of the Young Physicians' Committee at APPNA, for allowing us to share a video of this seminar as a resource for our young alumni and students.