Dear AKU Alumni,
We are delighted to announce that the AKU Alumni Reunion, 2015 will be held on Wednesday, November 25, 2015, 7:00 pm at the AKU Auditorium, Stadium Road campus. Reserve your invitation today by completing a brief request form. Alumni are welcome to bring spouses provided their information is submitted online as part of the alumni registration.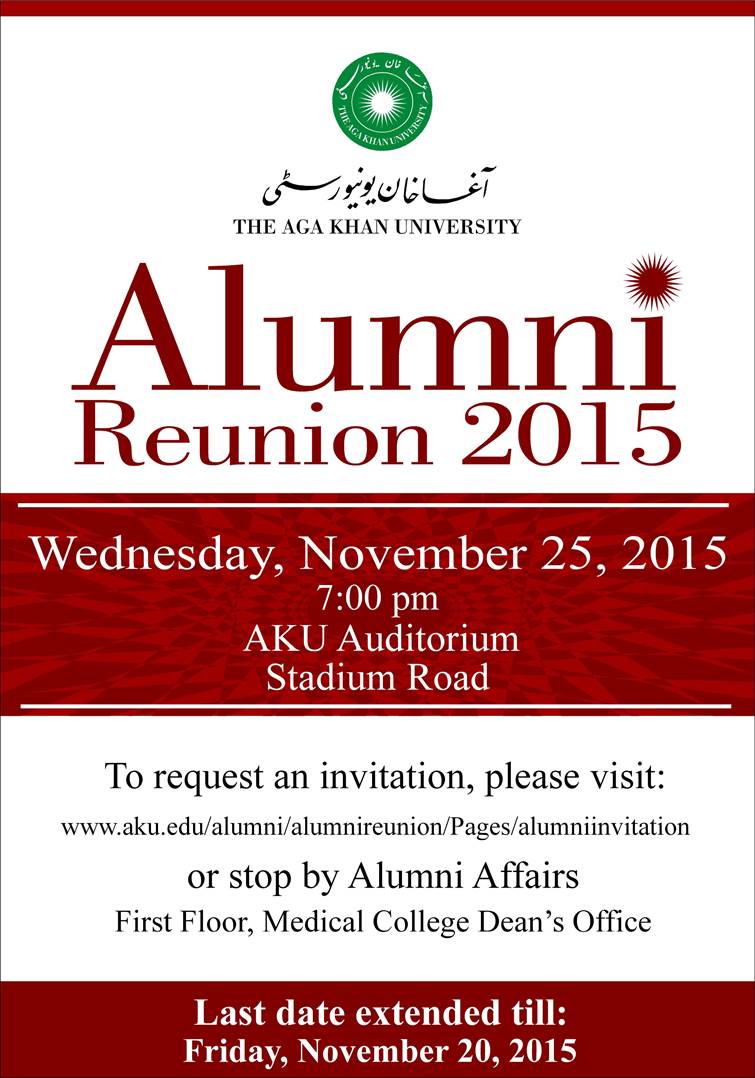 Last date to request an invitation: Friday, November 20, 2015.
Please share this link with all of your AKU alumni friends, and we look forward to seeing you soon!
Best regards,
Abdul Haq Wahedna
Alumni Affairs
Aga Khan University