Adnan Hyder, MD, PhD, MPH, received the C. Everett Koop Medal of Distinction from global organization Safe Kids Worldwide for his work to prevent childhood injuries. Hyder, the senior associate dean for research and a professor of global health at Milken Institute School of Public Health (Milken Institute SPH), was recognized at the Safe Kids Worldwide International Childhood Injury Prevention Convention on July 18. The convention brought together over 500 safety professionals to collaborate on ways to protect children on the road, at home and at play.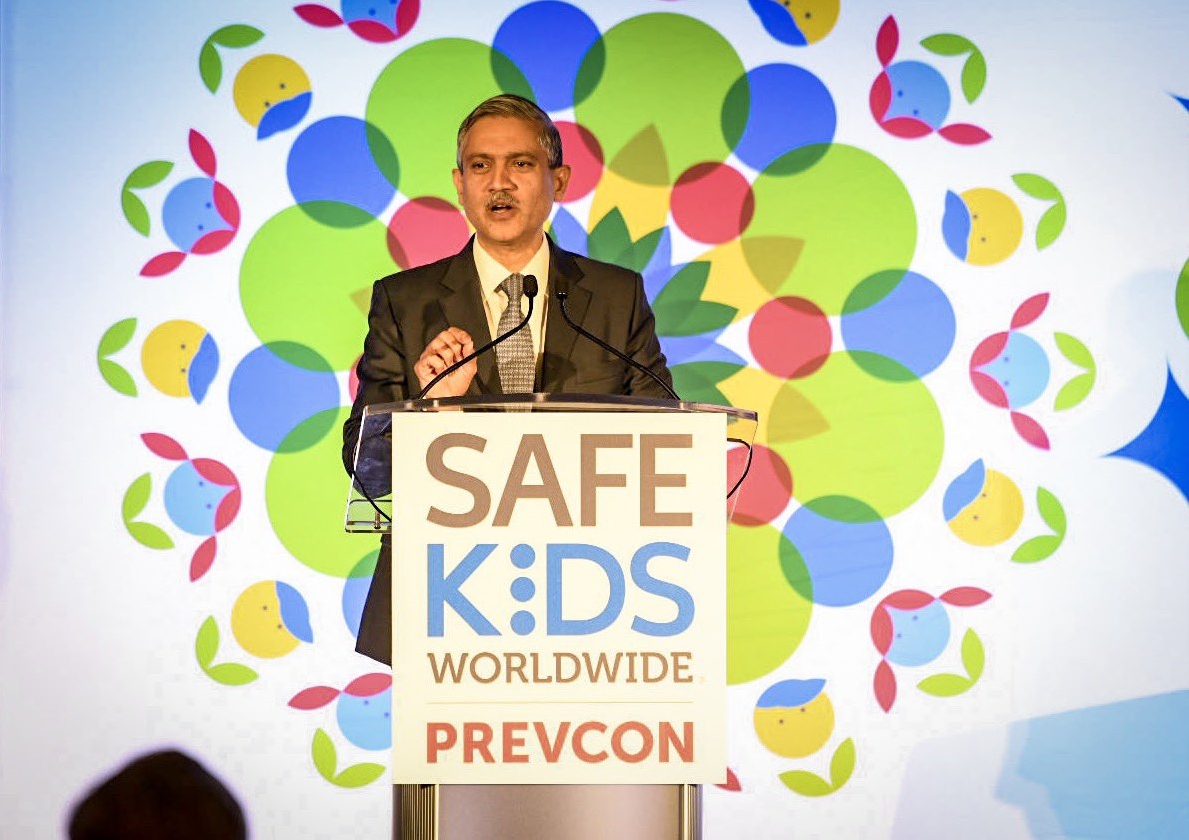 Safe Kids Worldwide, a global network of organizations, works to prevent unintentional childhood injuries. The C. Everett Koop Medal of Distinction, named after Safe Kids Worldwide founding chairman C. Everett Koop and the organization's highest honor, recognizes a professional who embodies Koop's legacy of working to protect all families and children.
For over 20 years, Hyder has worked to improve global health, road safety and children's health in low- and middle-income countries around the world. He has co-authored over 300 scientific papers and numerous reports on road safety, children's health and ethics, including a December 2018 commentary in The Lancet Public Health that called on policymakers to make global roads safer. Prior to joining Milken Institute SPH, Hyder founded and directed the International Injury Research Unit at Johns Hopkins Bloomberg School of Public Health. He has worked with partner organizations, including the World Health Organization, to avert injuries and related fatalities, serves on the boards of Youth for Road Safety and Health Systems Global, and represents Milken Institute SPH at the United Nations Road Safety Collaboration.
"I am honored to receive this recognition from Safe Kids Worldwide, who are pioneers in the global effort to protect children from preventable injuries around the world," Hyder said. "We've made great progress as a community to make roadways and homes safer for all, including children, but we must continue to push forward and enact worldwide change to prevent unnecessary injuries and deaths."
Learn more about Hyder's research here.
Source: Milken Institute School of Public Health | The George Washington University